A study of 26 hospitals in eight countries in the Middle East and Africa found more than one death per day in every hospital was due to preventable accidents and poor treatment.
Many deaths were due to poor staff training and supervision rather than a lack of resources, scientists
An international team of researchers examined the hospital records of over 15,000 patients.
The research was carried out across 26 hospitals in Egypt, Jordan, Kenya, Morocco, South Africa, Tunisia, Sudan and Yemen.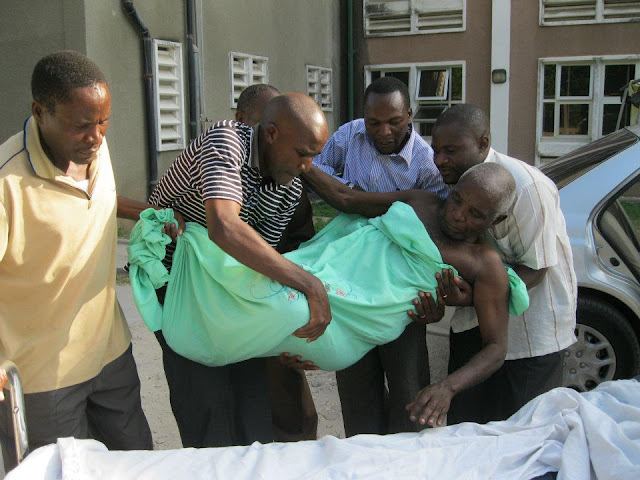 Wakimuhudumia mgonjwa


Experts found that on average 8.2% suffered what they term an adverse event. These were defined as unintended injuries that resulted in permanent disability or death that came about as a result of healthcare management.
However, in some hospitals, the situation was much worse with almost one in five patients affected by accidents and poor treatments. The researchers say that adverse events happen in the developed world too, but they point out that the chances of dying from an adverse event in a developing world hospital are much higher.
: "Patients are suffering from poor supervision and poor performance of the clinical staff rather than a shortage of equipment or staff.
Wanajeshi kipindi cha mgomo wa madaktari
Often doctors and nurses in developing countries have not received adequate training, are not adequately supervised, do not have protocols to follow nor the means to record patients' information, or
in some cases, do not even have running water with which to wash their hands." inasikitisha sana jamani du hata maji????
CHANZO:BBC NEWS